Since 2001, DarkStar coffee have grown a loyal following in Australia and with two excellent single origins from Guatemala and Colombia they are in the spotlight this month as part of our coffee subscription. We caught up with boss man Marc, from DarkStar Coffee for a chat about business, life and of course, coffee!
Marc has a very specific set of skills that he has acquired over a very long career…
With a 25 year background in Sales & Business Management, Marc has spent the last 20 years dedicated to the world of coffee.  Having been a two time WA Barista Champion and previous National Sales Manager for 5 Senses, Marc definitely knows his coffee, bringing his wealth of knowledge and experience of developing Specialty Coffee Brands across the country and throughout South East Asia, to his current position as CEO at Darkstar Coffee.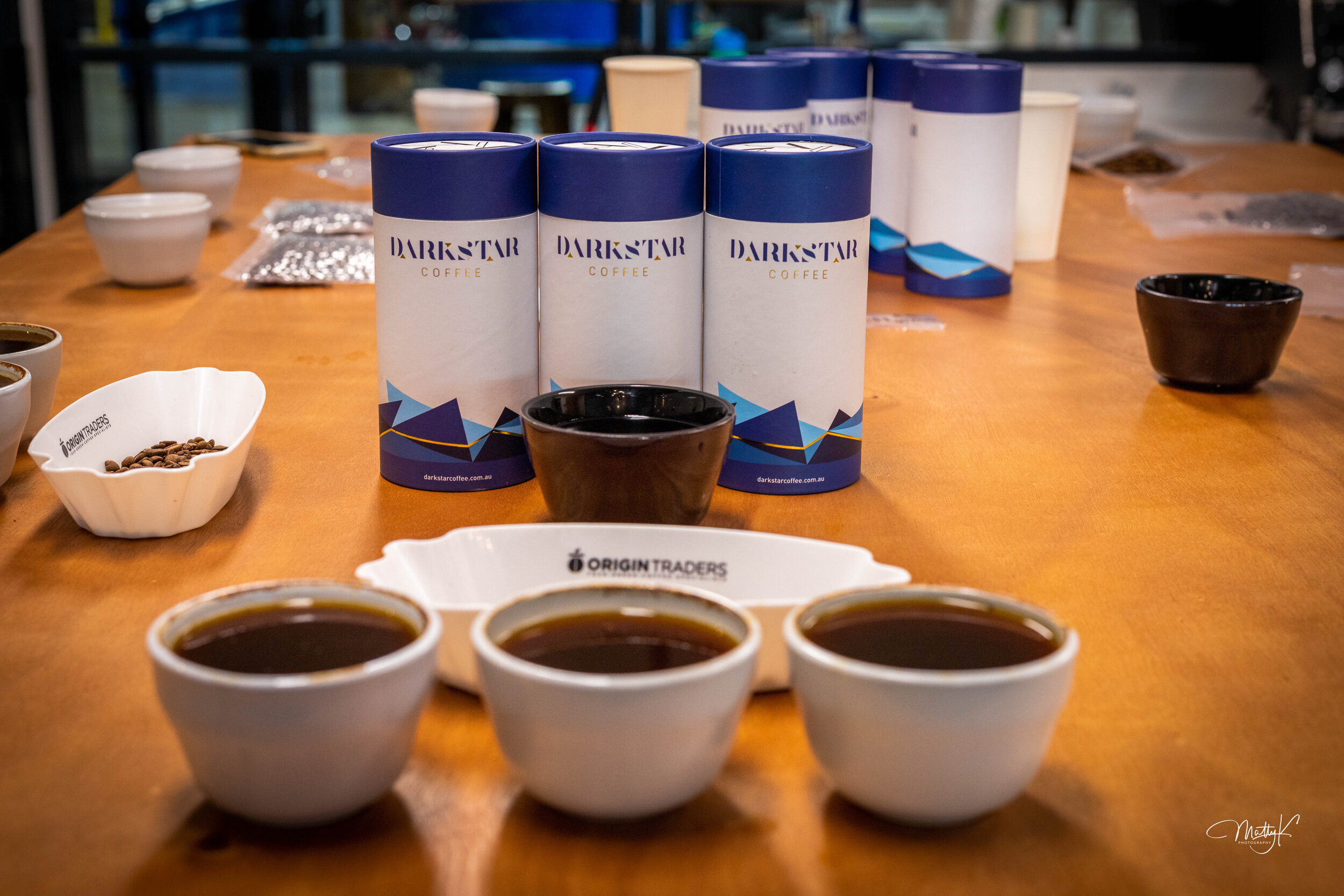 Tell us a little about your roasting style?
Our goal with roasting is simply to preserve as much of the coffee's natural characteristics as possible.
What do you look for when selecting a new green coffee?
Our mantra is: Traceable, Seasonal and delicious. We look for what's in season and always value full traceability to a single farm whenever possible. In terms of blends, green is selected based on their natural characteristics to achieve the desired flavour profile. For single origins, we look for something unique and that has a great story to go along with it.
We love your packaging, was there any reason to go for this kind of thing or were you just after something different?
Darkstar was established in 2001, so when we took over in 2017, strategically we identified the importance of repositioning the brand.  We felt a total rebrand would be a good step in the right direction and the packaging was a very important part of that whole process.  Our goal was to create something that both our Wholesale & Retail customers could really get excited about, and so far, from the feedback we have received, I feel our design team has done an outstanding job in achieving that brief.
What if anything have you changed to adapt with Covid-19?
To be honest, we haven't changed a whole lot.  If anything, we have pushed forwarded on implementing some of the initiatives that have been sitting in the pipeline.  Such as Free Coffee to all First Responders as part of the launch of our new Experience Bar during the Covid-19 season.  
Our whole purpose behind Darkstar is to support our clients in building sustainable and successful business models to assist in delivering a world class coffee experience.  Doing what we can to raise the bar, we hope to see a flow on effect, that not only elevates our industry, but also impacts the lives of people within our local community right back to the coffee farmers themselves.  Although the impact of Covid-19 has been devastating, especially to our industry, in hindsight it has been good timing for us, sharpening our focus and only fuelling our passion to inspire, empower and improve.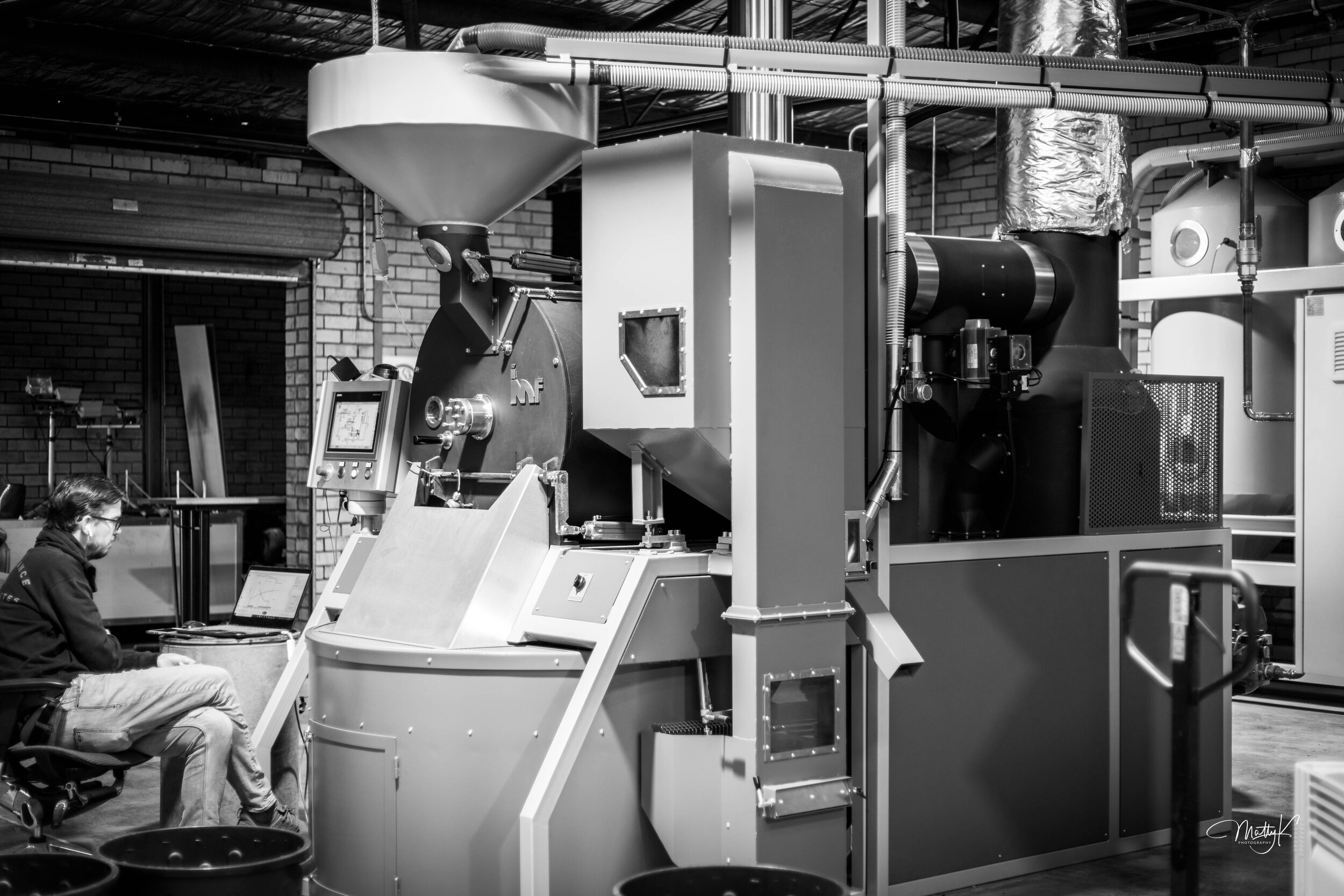 June coffee subscription featured roasts:
Hidden amongst the highlands of Huehuetenango, the Cooperative Todos Santos Asodiett was originally formed by a committee of 10 producers in 1995, which over the years, has grown to 55 producers.  The different farms of the cooperative range from half a hectare to 10 hectares in size, traditionally producing Bourbon and Caturra varietals. With recent renovations, this cooperative has added Sarchimor, Catimor, Anacafe 14 and various plots of Pacamara to their repertoire of Certified Organic Coffees.
Most of the cherries in this region ripen uniformly over a short period of time, due to a combination of altitude, unique rain pattern and warm winds from the valley of Rio Ocho. This leads to a shorter harvesting season lasting between January and March. In this region the rainy season can often continue during the harvest season, which makes drying the coffee particularly tricky.  Therefore, most of the coffee from these producers is processed in their houses and dried on small patios or roof tops.
Espresso: Todos Santos - Huehuetenango
Origin - Huehuetenango - Guatemala
Varietal - Caturra, Bourbon, Pacamara
MASL - 1400 - 1850
Process - Washed, sun dried on small patios and rooftops
Tasting notes - Tropical Fruits, Jasmine, Chocolate Brownie
---
Zarauz is a single estate that started as a retirement plan for the spouses of Francisco Matias and Gabriela Monroy. Since the beginning, the focus has been on the production of high quality coffees through rigorous standards throughout every step of the process. They are a family that care for the well being of their workers by providing a fair remuneration and safe working environment with adequate infrastructure.
The province is located in Togui, a town in Boyaca Department. The name Togui comes from the Chibcha language, meaning "river of the wife' or "house of the dog"
Filter: Zarauz
Origin – Zarauz, Colombia
Varietal - Castilo, Etiope
MASL - 1700
Process – Fully washed
Tasting notes - Citrus Fruits, Maple Syrup, Apricot
Thank you to the team at DarkStar coffee for bring our featured roasted this month. We wish everyone a happy and safe second half of the year!