Greetings Coffee Snobs, Your November featured roaster is here!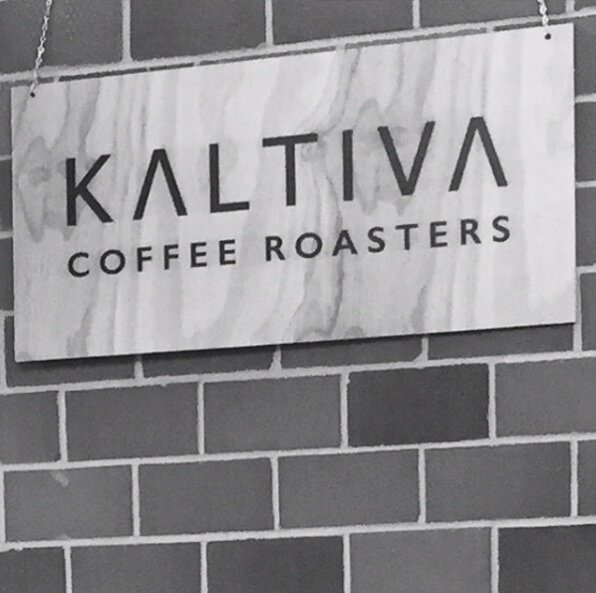 A true hidden gem, the up and coming Kaltiva Coffee Roasters was started by mates Liam and Lloyd after a casual lunch conversation, thats Perth for you! The result of this was a business free of demands for producing a uniform roast or style. This has allowed head roaster Lloyd the freedom to create something special and roast every coffee differently to accentuate its characteristics.
We are very exited to be featuring two award winning single origin Colombians this November. Kaltiva can be found around 20 minutes north of Perth.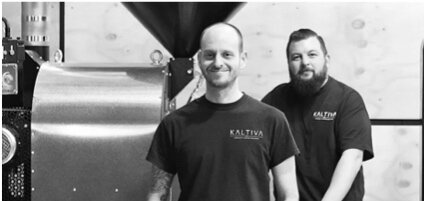 KALTIVA COFFEE ROASTERS
So why Kaltiva?
It's not just about coffee roasting for us, because while we know we do a pretty fine job of producing some amazing single origins and blends, we also have skills to offer in setting up new cafes, consulting with café owners, hands on barista training, domestic and commercial espresso machines and accessories.
Kaltiva is an award-winning specialty coffee roaster and wholesale coffee merchant located north of Perth. Using a state-of-the-art IMF precision roaster, throw in a huge dose of determination, knowledge and fun and the result is Kaltiva - producing the highest quality 3rd wave coffee.
KALTIVA – What does it mean?
Cultivar = /'kaltiva:/
A variety of coffee plant that has been produced in cultivation by selective breeding. Bourbon, Typica and Geisha are some of the most widely known cultivars.
#jointhekalt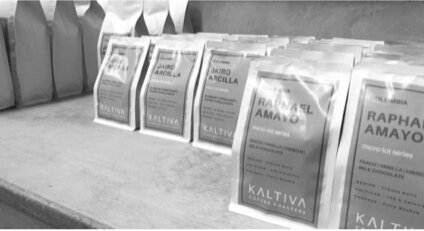 How did you get started?
From a relationship based around coffee, to coffee based around relationships
It is a pretty typical story. Lloyd and Liam met, started talking coffee and Kaltiva was cultivated! 
Kaltiva for us is relationships but also who we are and how we want to operate within the industry; Cultivating relationships by starting the conversations and sharing our knowledge with the weekend coffee enthusiasts and those for who coffee pumps through their veins. Supporting the Café owners and the budding baristas alike.
Roasting Styles
Broadly speaking, we roast medium to create a well-balanced coffee – not bitter or sour. Depending on the region, cultiva and processing, a light or dark roast might work better to bring out the best in the coffee. Experimenting with different roasting styles is what makes Coffee roasting so interesting.
Perth Coffee Scene
There are some cool spots opening up in local neighbourhoods and the hole in the wall concept seems to be gaining momentum around Perth as well… Great for business owners to lower overheads and coffee drinkers to be able access good coffee without having to go to far.
Filter or Espresso?
Espresso! Our espresso blends are award winning. Espresso is where our focus is at.
---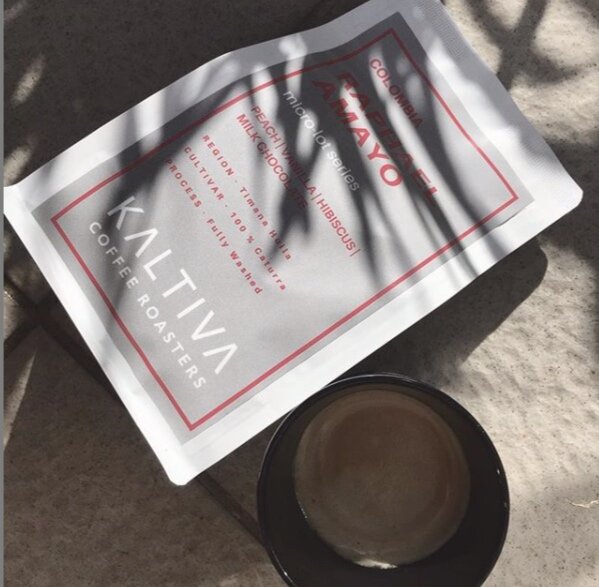 November's Featured roasts: 
Espresso - Raphael Amayo
Origin - Colombia
Process - Washed
Variety - Caturra
Tasting notes - Peach, french vanilla, hibiscus, milk chocolate.

Wow sooo delicious. Our espresso fans will be very happy to receive this babe.
---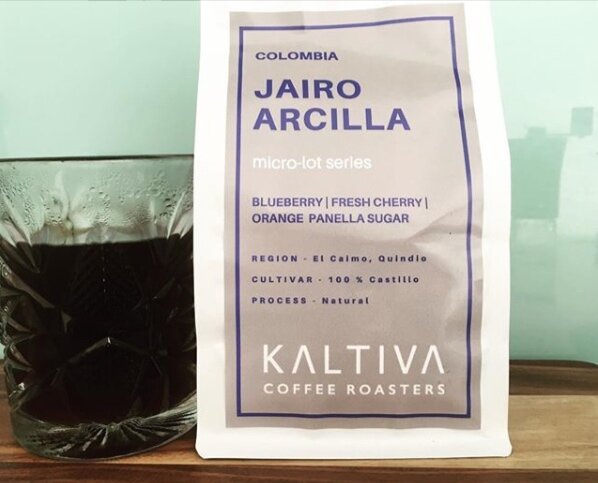 Filter - Jario Achilla
Origin - Colombia
Process - Natural
Variety - Castillo
Tasting notes - Blueberry, fresh cherry, orange panella sugar
 - Absolutely stunning in AeroPress, this filter is packs a punch!
When we first started speaking to Lloyd about becoming a featured roaster with Coffee Snob we asked if he had any idea what he might like to feature. Lloyd replied "I just love Colombians" and aren't we glad he does! Both roasts this month are outstanding and we wish Kaltiva all the best in their up and coming Golden Bean competition.
Both roasts are available until the end of November from our gift store. Happy brewing - CS