Filter fans rejoice as we go from one exceptional single origin in April to another in May. Introducing, Crema Coffee Co.
While Crema are new roasters to Coffee Snob, we are very impressed with the offering they have for us this month. The Costa Rica single origin is amazing in an AeroPress and we have been loving the Fusion Blend as an espresso or with a dash of milk. Enjoy!
"Crema Coffee Co. was established in the Perth Hills in 2002. We have since made ourselves a new home South of the river in Canning Vale. We are proudly a WA, family-owned business that just lives and breathes anything to do with coffee.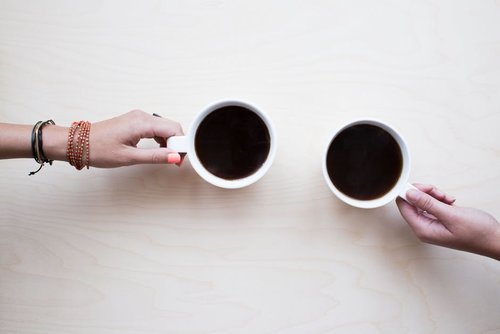 We roast daily and in small batches on Derek, our custom built Diedrich CR70 roaster and on our Probat LN12, Rosie. Rosie has been with us since the very beginning and we use her for roasting smaller batches, such as trialling pre-shipment samples shipped direct from origin, super special filter and pourover batches as well as select espresso roasts.
Each batch of coffee we roast here at Crema is performed completely hands-on. Coupled with Cropster's Roasting Intelligence software for logging, we run only the essential temperature probes and rely on the skills and senses of our craftsmen to produce the product that Perth coffee fans know and love.
It is paramount to us to pursue ethically sourced, environmentally sustainable coffee. Visiting the origins of our beans and investing in long-term relationships with farmers adds value and insight by providing as much traceability as possible, as well as giving us access to the highest quality green beans available.
For Crema to continually deliver award winning coffees, we need to work together with our contacts at origin to help them produce an outstanding green bean.
Cupping is by far the best part of our week. Cupping means we can evaluate different characteristics of a particular coffee bean. It allows us to compare and contrast coffees against each other, to obtain a better understanding of each bean and to establish a taste profile reference for each origin that make up our delicious blends.
Since our inception, it has been a priority for us to improve our craft and supply the best available coffee to both cafés and the general public. It is our goal to educate and share our knowledge of the coffee industry with anyone that will listen. From barista training, to equipment sourcing, blend design and café consulting, we do it all and absolutely love what we do."
The Roasts
Filter: Costa Rica Volcan Azul, bright clean and balanced.
Crisp acidity with notes of raspberry, toffee apple and aged rum undertones.
Region: Tarrazu
Producer/Farmer: Alejo Castro
Farm: Volcan Azulk
Altitude: Above 1400 MASL
Varietal: Caturra
Process: Red honey
Fermentation: 24-hour fermentation before depulping
Drying: 10-13 days weather dependant
- Coffee Snob loves this through an AeroPress!
Espresso: Fusion Blend, 4 Origins, light to medium roast. Ethiopian Guju, Brazil, Guatemalan and Nicaraguan.
Subtle acidity, sweet hazelnuts. Notes of toasted banana bread, nuts and honey.
-Try this as an espresso with a dash of milk.