Specialty Coffee lover turned business owner and roaster, Steve, takes us on a journey to Nicaragua and Kenya with two dark, moody single origins. Read on to learn about the roasts and the roaster they were created by.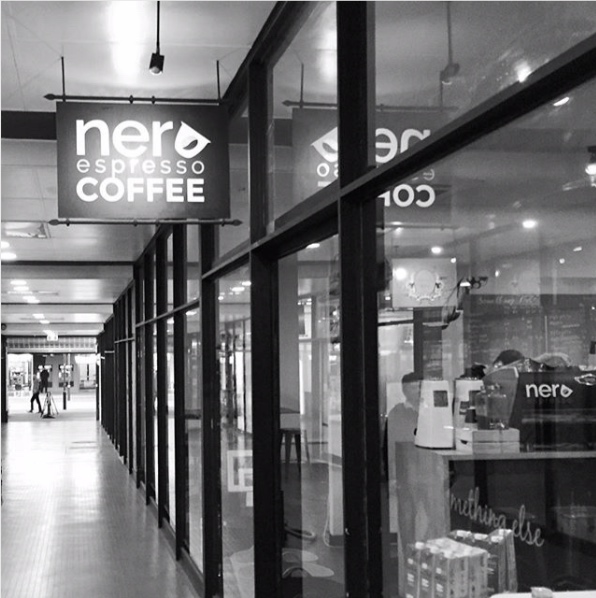 "Established in 2013, the journey of Nero began long before its initial launch. Nero's owner, Steve, began working in the hospitality industry 17 years ago, with a passion for an incredible, authentic experience. Steve's drive was to glean and learn from some of the best in the industry and establish himself amongst some of the greats. After years of working in the background of establishments across Perth, he felt it was time for him to launch himself into his own space and create something he was passionate about for himself.
Nero was founded upon the belief that good coffee isn't inevitable.
Nero's offerings are dark roasted coffees. This brings out different flavour profiles to the often found light roasted coffees in most coffee shops these days. You will find a deeper, richer profile with more chocolate, caramel tones. Dark roasting is a more traditional form of coffee roasting, which removes the high acidic taste and gives a smoother, longer finish to your coffee. Steve is passionate about each of his coffees being at their prime whether they are used as espressos, milk coffees, aero press, pour overs and any other brewing method.
Steve's vision for Nero is not to take over the world, but to create slow and steady growth and education to coffee drinkers across the board. He is passionate about everyone being able to access incredible coffee, no matter the way that you brew or drink it. Nero is committed to carefully and intentionally crafting coffee that you enjoy and remember."
The Roasts - We have two single origins this month both roasted using Nero's signature dark roasting approach. The purpose of a coffee subscription is to experience different roasters, techniques and styles, and that is exactly what we have this month.
Filter: Nicaragua - Single Origin, Washed
MASL: 1300-1500
A really skilfully roasted single, exploding with flavour. We recommend brewing this as a Pour Over or with an AeroPress.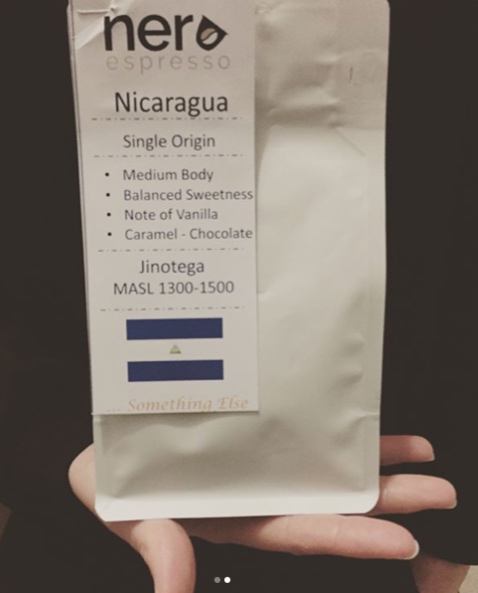 Espresso: Kenya - Single Origin, Washed
MASL: 1700-1800
One word: dark. With flavours of blackberry, chocolate, pepper and lime, we think our espresso fans will absolutely love this one. Great with or without milk and best enjoyed as an espresso!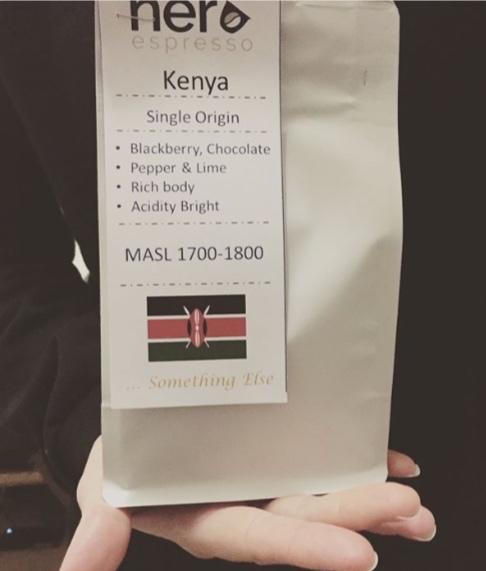 Huge thanks to Steve and Nero Espresso.
-CS