Sparks Coffee Roasters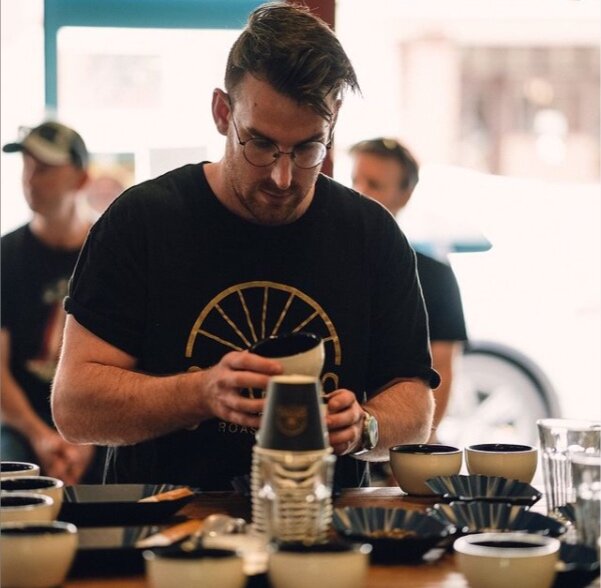 When we first went to meet Sparks Coffee Roasters for a cupping session in November 2020, we weren't sure what to expect. A relatively new roaster, roasting on a 6kg Geisen whose coffee we hadn't tried before meant we didn't have huge expectations. We went with an open mind and were captivated from the first hello by Michael and Steve's excitement for their own product. This kind of passion is what we look for in new roasters and when you find it, you can guarantee that it will show up in the cup.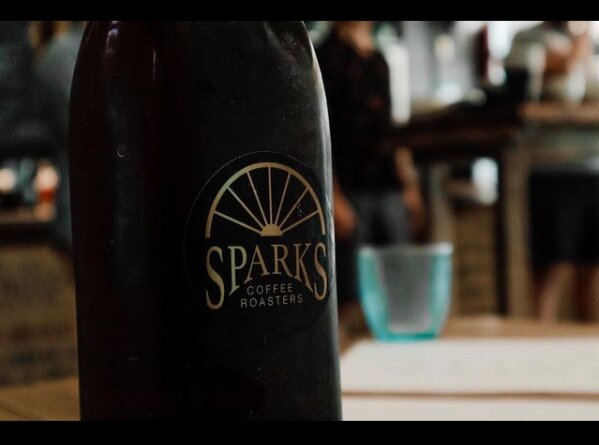 From Steve - Head Roaster/Owner,
"Stephen and Kerriann Larsen are a husband and wife team who are passionate about all things coffee. After almost a decade of working in hospitality we finally decided to purchase our own cafe, Bean Thru. However we quickly realized that we were not content with just being able to extract delicious espresso.
We wanted to fully harness our business's potential and take our love of coffee to the next level. We decided to take the plunge and purchase 'Gerti' our 6kg Giesen coffee roaster while Steve set off and sought out the best methods for sourcing and roasting coffee.
From green bean sourcing and storage to profile repeatability and quality assurance through cupping, it was a huge undertaking to get Sparks up and running. We were inundated with all the cuppings and so many green beans and processes to choose from.
I love being on the front line seeing what producers from all over the world are trying and experimenting with, the love and passion that goes into their work is amazing. We always strive to produce an end product that does the farmer justice and accentuates the hard work they put in.
We love the ever-changing Australian coffee landscape and are always looking to try something new. Even though there are a lot of roasters in Perth we have found building a community around our roaster and coffee shop to be very rewarding."
---
The Roasts:
Espresso - Richmond House Blend
Origin - India, Nicaragua and Guatemala
Varietal - Caturra, Bourbon, SL 795 and F1 Hybrid
MASL - 1200 - 1750
Tasting Notes - Dark Chocolate, hazel nuts, Dark fruits
The Richmond house blend is our 'wake us up juice' and always gets you out of bed in the morning. A wicked combination of Indian, Nicaraguan and Guatemalan beans means that it's heavy on the peanut and bakers cocoa flavours with a nice grapefruit acidity in an espresso. This roast is great for milk based or long blacks, it won bronze medals for espresso and milk based at the 2019 golden bean competition. Named after the family house in Wales it was built to last being updated seasonally to give you the same flavour every time.
---
Filter - Ethiopian Guji
Origin - Ethiopia
Varietal - Heirloom
Process - washed
MASL - 1950 - 2100
Tasting Notes - Floral and black tea with balanced acidity
This Delicious coffee also won bronze in the filter category in 2019 and it has flavour you can drink till the pot runs dry. An heirloom varietal form the Guji region its floral aroma and black tea notes are what we love about this coffee. Please enjoy!