Kick back relax and enjoy our February featured roaster: Precision Coffee!
Focusing on origins, fair-trade prices and roasting some excellent coffee, Precision Coffee are exactly what we look for in a roaster.
Nicholas Hind of Precision Coffee takes us through the process:
We work very closely with our green bean suppliers to ensure consistency of product and sustainability in the supply chain. All of our coffee growers receive better than fair-trade prices. We only buy from brokers who specialise in one country and have direct contact at the farms. All three of our coffee suppliers are from the country of origin and have a passion for showcasing the product of that country.
"Precision Coffee focuses on producing a high quality coffee with as little fuss as possible.
I only buy from people who I have met and trust to do the right thing by the producer."
Our Brazil is farmed by a family that has been producing coffee for five generations and is UTZ certified. They are actively involved in community development and have a program to ensure environmental sustainability.
The Colombian La Jacoba is bought through a supply chain that is 100% farmer owned and generates 13x more profit than traditional export methods. The La Jacoba is also organically grown. It is currently a couple of years into the process of becoming certified organic, but it's quite costly and time-consuming.
"Our goal is to make it easy to enjoy good coffee by keeping things simple and just focusing on doing a few things well."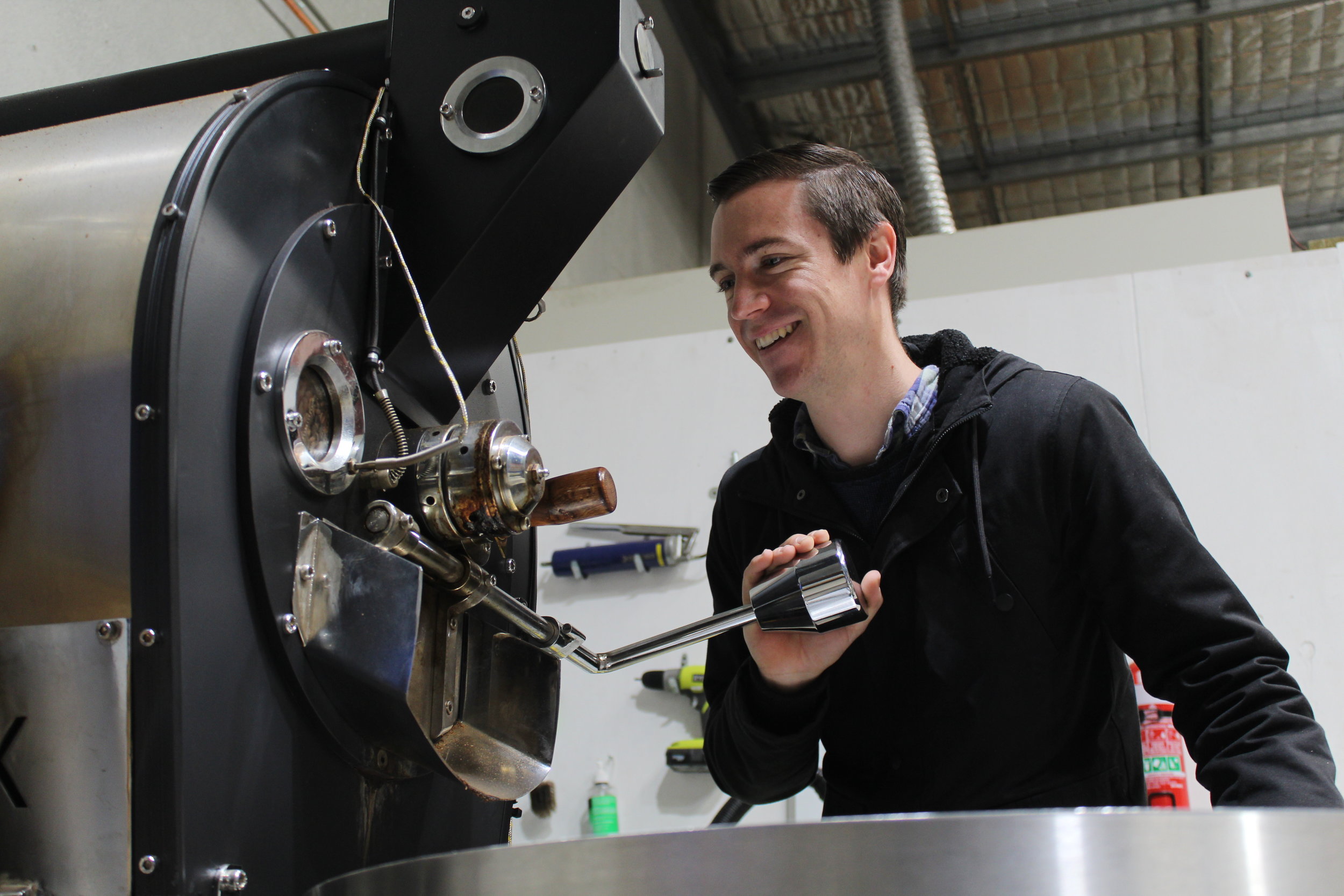 The roasts:
Espresso: Prestige - Our flagship blend!
Tasting notes: Rich chocolate fudge flavour that is good as an espresso, with milk or without.
Origin 1: Colombia, La Unión Nariño
Altitude: 1400m - 1800m
Variety: Colombia, Caturra, Castillo
Origin 2: Brazil, Minas Gerais, Campo das Vertentes
Altitude: 1160m
Variety: Yellow Topaz  
Filter: Colombian La Jacoba
Microlot - Limited edition, strictly for filter.
Tasting notes: Crisp fruits and floral aromatics, hints of berry and a soft finish.
Origins: Colombia, La Unión Nariño
Altitude: 1400m - 1800m
Variety: Colombia, Caturra, Castillo
Enjoy,
CS