This month we venture to the south coast of Western Australia to the town of Margaret River. Three hours south of Perth lies a town known for its beautiful wineries, untouched bushland and world class surf breaks. Margaret River is also home to our August 2021 featured roaster, members of our coffee subscription will be treated to a classic blend and two single origins from this iconic costal roaster.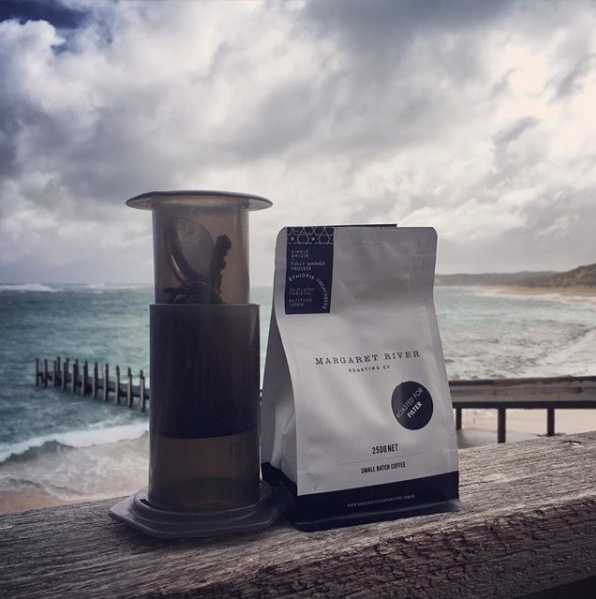 The Margaret River Roasting Co Began as a harebrained idea between two mates one summers night. The vision was one of exceptional and ethically sourced coffee with a local twist, a brand true to its beautiful Australian coastal location. After countless hours of planning, researching and refining, Craig and James' dream has become a proud reality. The addition of Isaac to the team rounds out a committed and spirited group of Aussie blokes, unwavering in their passion to tell the story of their beachside home to the world through creating high quality, responsibly sourced coffee.  
Craig is the quiet achiever. He's a successful business owner, DIY mastermind and self-confessed coffee snob, and provides practical, behind the scenes management in his role as head of production. 
James is a dynamic ideas man with an already-thriving business in the region, and boasts the best list of contacts around. He manages domestic sales and marketing along with the company's online presence.
Isaac is MRRC's surf-loving head roaster. With a decade of roasting and barista experience behind him, he has quite the local reputation for his commitment to producing the perfect cup of coffee. A sophisticated palate and intense attention to detail when it comes to his beloved beans make him the perfect guy for the job.
Can you tell us a little about your roasting style and what you aim for?
Roasting style, in the current climate is a little tricky. On one hand we want to look after those coffee snobs aka the 10% - on the other we are trying to create a sustainable business model which means we also need to focus on the less educated 90%. Our blends are designed in a way that combines old school roast characteristics with modern day philosophy in order to showcase our coffee as best as possible. Think rich and bold without coming across as bitter and harsh. Our single origins (particularly the 'Tasting Room Selection' range) are roasted with the goal of highlighted origin characteristics with as little roaster manipulation as possible. We approach these roasts different to our blends, placing a heavy emphasis on convection heating in order to control roast colour and flavour.
Filter or espresso?
We much prefer filter over espresso but each to their own. I hate nothing more than when a barista or coffee aficionado trys to tell YOU what you should drink. If you like lattes with 3 sugars, so be it. Enjoy!
Favorite café in Perth?
Where do we begin! Little bird Cafe in Northbridge or Tiago Joondalup for the amazing breakfast menu's! Butters Place for the dogs & good laughs QT Perth Hotel to fill rich & famous while sipping on an espresso on their rooftop! Heading South? Merchant & Maker in Dunsborough! The ultimate experience.
Do you have any brewing tips for our featured roasts?
Use our suggested recipes as a starting point. We provide them in case you find yourself fumbling in the dark. Regarding filter - Grind coarse. Allow the flavours to open up but using a shorter extraction. If it's too weak, increase your dose or grind finer. Experiment :)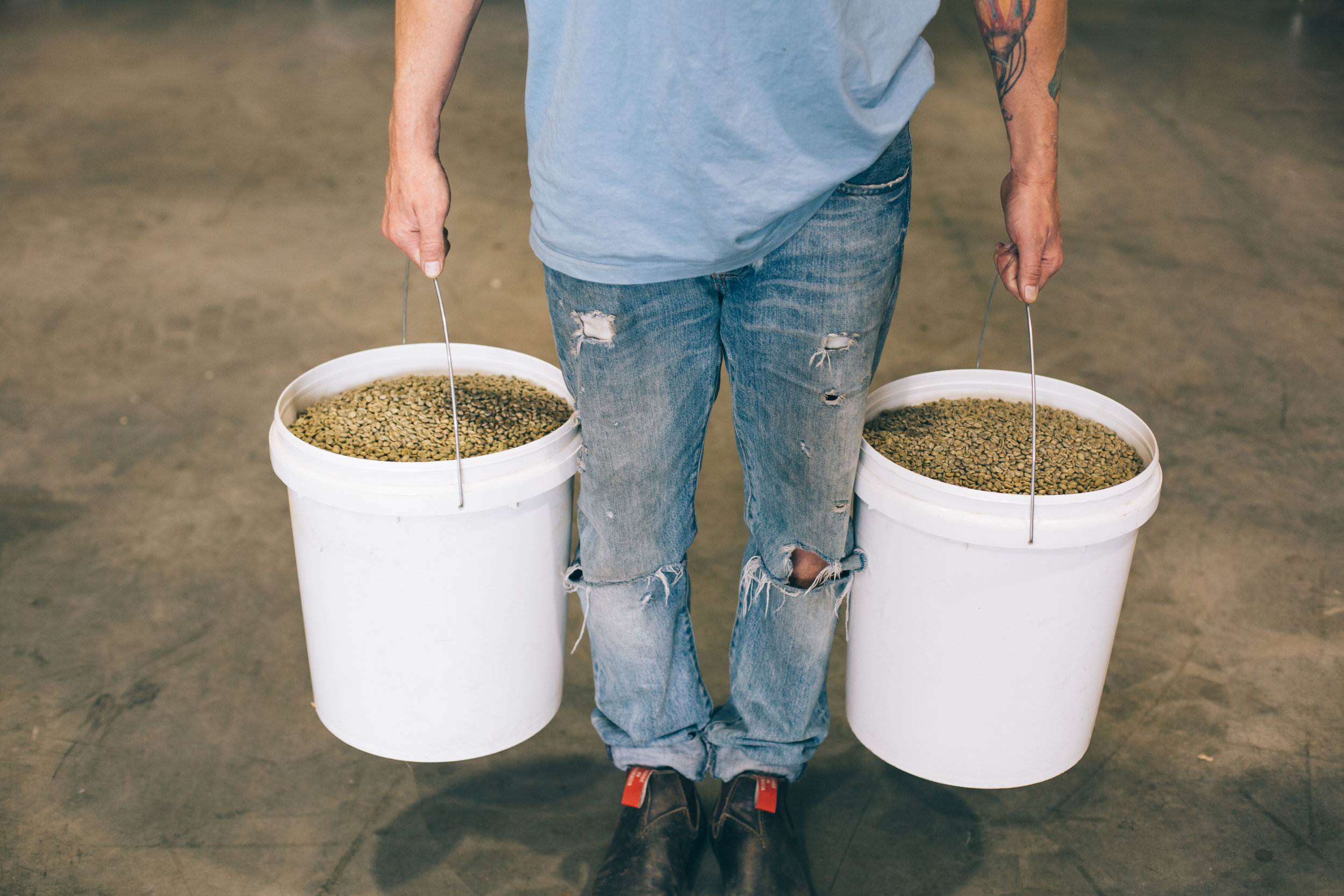 ---
The roasts:
Espresso - Genesis Blend, Colombia
Process - washed
Tastes like - Milk chocolate, almond, buttermilk
Sweet and nuanced, the Genesis Blend is where it all began for MRRC. This light/medium blend serves brilliantly with milk or black.
When served with milk expect to taste creamy buttermilk notes bursting through. When drunk black, don't be surprised to taste rick notes of hazelnut and apricot.
Drink this coffee if you love indulging in a nuanced, sweet and delicate brew.
---
Filter - Ethiopia
Process - Natural
Variety - Heirloom
Tastes like - Strawberry, lemon, guava
The Sidamo region is located in the south of the capital city Addis Ababa, in the highlands. The Guji-Chire region runs along the Mora Mora River and is well-known for its wild growing coffee trees, known as "forest coffee".
Like most other Ethiopian coffees, this region is comprised of many small farmers that consolidate their coffees for processing and export. However, unlike other dry-process Ethiopian coffees, these coffees are dried on raised beds instead of the ground, which is a much cleaner method.
---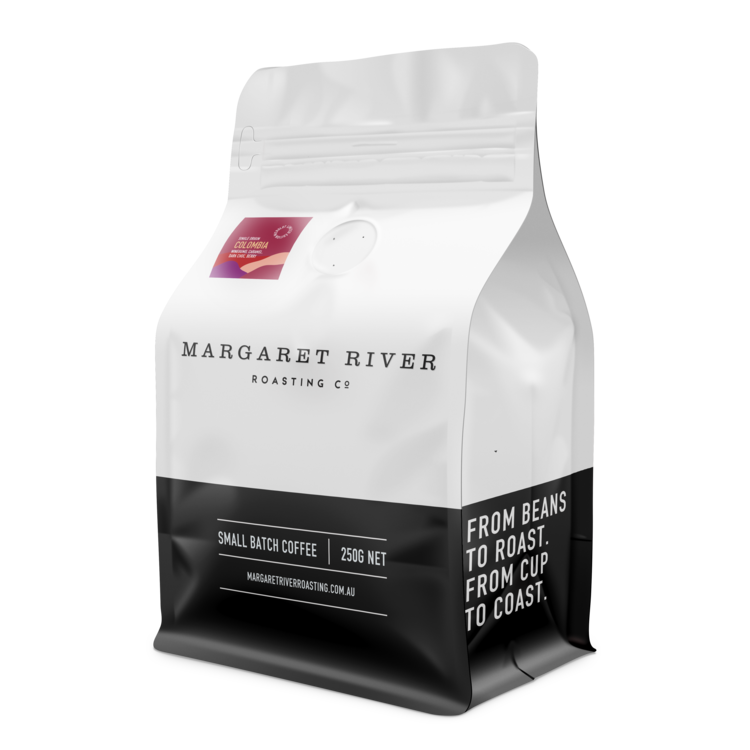 OCS Select - Colombia, Finca La Montañita 
Producer - Willyan Rojas & Maria Ester Lopez
Process - Washed
Variety - Castilla Colombia
Tastes like - Winegums, Caramel, Dark Choc, Berry
Coffee has been always present in Willyan's life and is part of his roots, he was born and raised around coffee, and it is in his blood and culture. In other words, is a family tradition. Willyan comes from a traditional coffee growing family and he always planned to sustain his family, succeed, and move forward with coffee, just like his parents did a couple of years ago. In the mid-90s Willyan started producing coffee on his own on Finca La Montañita.
In around 2008, he decided to take the next step in coffee and start producing specialty coffee. The main reason for this was that he wanted to look for greater economic opportunities because the income that he was making with conventional coffee wasn't enough to be sustainable. Additionally, he wanted his coffee to be recognized internationally. He is proud that now, producing specialty coffee, he gets to connect with new people, and he is aware that his coffee is being enjoyed in other countries.
---
Thank you to the whole MRRC team for the beautiful coffee this months and for supporting boutique farms.