Get excited, it's time to welcome our newest featured roaster to the Coffee Snob family.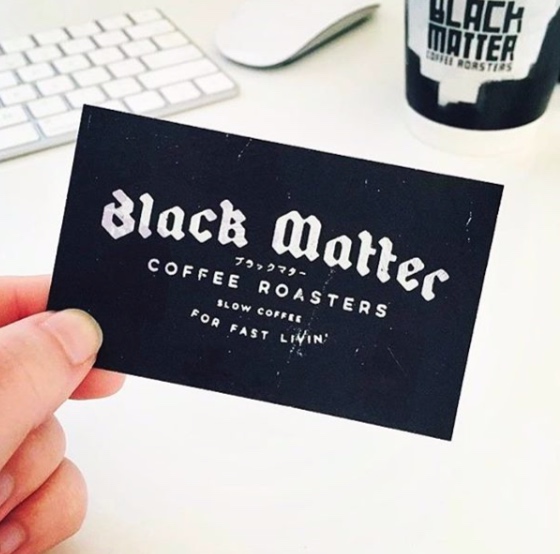 If you follow our instagram you will know that as Coffee Snobs, we make it our mission to seek out cafés, coffees and roasters that may not necessarily be easy to find or super popular. We do this to discover as much great coffee as we can and share it with our subscribers. Black Matter Coffee Roasters came up on our radar after a friend recommended we try out 'Boundary' café in NorthBridge, Perth City. upon trying a Black Matter washed Colombian espresso we were very impressed with how clean and sharp the flavours were.
We caught up with head roaster Tristan to get the low down on this month's coffee and the story behind it.
"As a specialty roaster we source small batches of the highest grade coffee beans from suppliers who have a direct relationship with farmers in their country of origin. This direct relationship ensures superb quality, delivery of coffee beans according to peak seasonal harvest, and importantly, sustainability for farmers."
"We appreciate that brewing coffee is an artistic pursuit for baristas at home or in the café, but we treat every batch of coffee like a science experiment! Rigorous data collection, analysis and quality control goes into each batch to ensure you extract amazing tasting coffee."
"We appreciate that brewing coffee is an artistic pursuit for baristas, at home or in the café."
How did you get started in the coffee industry ?
"I've not worn the beaten path of most people in the coffee industry. I honed my skills for over a decade as a home barista, home roaster and coffee enthusiast, before finally commissioning a small roaster in our first space in Osborne Park in 2014. We started inviting people into our roastery in Osborne Park on Saturdays so we could connect with people in the industry and share what we were doing with like-minded people. It was really thrilling to build a small community of people around us in those early days."

Can you tell us a little about your roasting style and what you aim for?
"Whilst we are focussed on sourcing amazing coffees and using contemporary practises and rigour around roasting and quality control, we try to take a no bullshit approach. There's a lot of commentary on various aspects of the industry but we try to keep a single-minded focus on roasting damn good coffee that tastes amazing in the cup. That's the bit we're good at! Generally we want our coffees to taste sweet and clean, with a good balance of acidity and body. We try to stick to South American, Central American and African coffees as a rule of thumb, due to their consistent quality." 
Filter or espresso?
"Filter – gimme that sweet, floral washed Ethiopian coffee, perfectly brewed on batch or pourover, and leave me alone while I enjoy the changing flavours as it cools down! Espresso is great but it's all gone in three short sips."
Favorite café in Perth?
"Pass – there're too many. Perth people seem to get swept up in the latest café opening, and I'm part of the crowd!"
---
The roasts: 
Espresso - Ethiopia Wolichu Wachu – this coffee is an Heirloom varietal from the Guji region of Ethiopia. This is a brand new coffee at Black Matter and Coffee Snob customers will be among the first to taste it.
Tasting notes - Mango, peach and dark chocolate.
MASL - 2100-2310
Process - Washed
Whilst it is roasted for espresso, many will still enjoy it for filter given the light roast. For espresso, 21g in the basket, 42-50g out in the cup, 27 seconds.
Filter - Burundi Butaganzwa Kayanza – this coffee is a Bourbon varietal, which is one of the rockstars of the coffee world. The Shembati Coffee Washing Station was established in 2017 and serves 4,000 smallholder producers in the area around Butaganzwa commune in Kayanza. Producers deliver their freshly harvested coffee in its cherry form to the washing station, where it is processed using a fully washed processing method.
Tasting notes - Apricot, orange and toffee.
MASL - 1700 - 1800
Process - washed
"We know the search will never be over, but you're a step closer…"
Thank you, Tristan of Black Matter Coffee Roasters for another great month!