Karvan Coffee
Around 30 minutes south of Perth's CBD you will find Karvan coffee roastery. For Karvan, specialty coffee is all about building community, strengthening connections and having a good chat over a quality cuppa. This ethos is at the forefront of Karvan Coffee's philosophy and we think it shows. Over the last decade, Perth couple Fleur and Brad have grown Karvan into a reputable household name. You will recognize the Karvan logo from many of Perth's most popular cafes or, sitting in your coffee snob friend's kitchen.
When you have a cup of Karvan you can understand what all of the fuss is about – delicious (check), affordable (check), and crafted by a wholesome, friendly and passionate team (check).
Rather than the traditional 'head roaster' structure, Karvan have two women, Marte and Savannah in control of every roast Karvan produces. Their dedication to coffee roasting has seen Karvan grow into a well known brand amongst coffee lovers. Having not one but two head roasters allows for more creativity and deeper pallets, leading to a truly wonderful product. There are few female roasters in Australia and Brad and Fleur (Karvan Coffee) are lucky enough to employ two of them. We caught up with Martre and Savannah to pick their brains and uncover what exactly goes on behind the scenes.
First thing's first – how do you source green beans? "We're lucky enough to have great relationships with a varied selection of green bean importers. With our knowledge we know what Origins we're looking for and what particular flavours we're after. We choose a wide selection of green bean samples and it's so exciting when they arrive! The industry is constantly experimenting and evolving so there are always some super juicy and delicious beans to try. We then roast the samples in a small-scale roasting machine and take them to the cupping table for a taste test."
Savannah is a qualified Q-grader and in charge of quality control which means – to put it simply – she's got an incredible palette. As a Q grader your credentials last for 3 years and then you have to re-certify by attending a calibration session to ensure you are up to date with global standards. Specialty coffee is complex offering multiple layers of flavour, it's important to understand how to consistently and accurately cup and score coffee in line with industry standards.
"On the cupping table, we line all of the coffees up that are from various origins around the world. We work our way through each, analysing the aroma and flavour. We compare notes at the end and then decide which ones fit our need in terms of flavour and quality. We start off with a high volume of samples, but we're selective to say the least. We have a very loyal and strong coffee community, some have been buying Karvan right from the beginning, which was 10 years ago! So, it's important we continue to produce those Blends to match the much-loved taste notes our customers are expecting."
"Blend 2 and 4 are definitely our most popular coffee beans. Whilst Blend 2 offers those mouth- watering smooth caramel flavours, Blend 4 offers bold dark chocolate flavours that cut through milk. Blend 3 is growing in popularity as well and has been recently entered into a few competitions. The Sumatran beans in Blend 3 are really popping at the moment offering delectable fruity and chocolate-y nuances."
How do you roast your single origin coffee beans? Firstly, the single origin coffee beans tell us how they want to be roasted rather than the other way around. There are some fantastic flavours in Single Origin beans that require you to adjust your approach to reach those real exciting flavours. Before we roast, we analyse the beans collecting moisture and density readings, size and origin. These factors paired with our knowledge and experience will inform us on how we will roast. When we're roasting, it's not just about the flavour it's about everything – the body, sweetness, after taste, balance etc. The highest point we're chasing is a balanced, sweet cup with a mouth- watering body. We cup every batch of beans we roast to make sure that a cup of Karvan always exceeds these expectations. There's definitely a lot of cupping involved in being a roaster and we love it!"
---
The Roasts:
Espresso - Blend #4
Origin - Sumatra, Colombia, Guatemala and Costa Rica
MASL - 1600-1800
Varietal - Mixed
Process - Various
Tasting Notes: - In a cup of Blend 4 you'll experience bold flavours of baker's cocoa and dark fruits. It's a classic roast that's designed to cut through milk and deliver you that much-loved coffee flavour. With that said, it's understandable why it's a favourite amongst our coffee community.
Best served - These beans taste delicious both as a long black or, poured in your milky coffee. They pack a punch, so you're in for a treat if you like it strong.
---
Filter – Colombia La Pradera
Origin - Finca La Pradera, Armenia, Quindio
MASL – 1400 - 1450
Varietal - Caturra
Process – Washed
Tasting Notes - Chocolate - Red Fruits - Caramel
Farmer – Jairo Arcila
Best served - This microlot is 100% Caturra and is a natural mutation of Red Bourbon. Jairo is a third generation farmer who in the last 6 years has been focusing on improving the quality of his coffees over the yield. In the last 2 years he has perfected his washed processing technique and is producing some incredible high quality, clean coffees. The La Pradera is one of them and we hope we have done Jairo proud. We think this is best served black and straight from your V60 or Moccamaster.
If you've managed to survive the article without drooling, hats off to you! We present to you these two coffee beans roasted by the awesome women at Karvan coffee.
---
Premium Filter – Mexico Moises Sampieri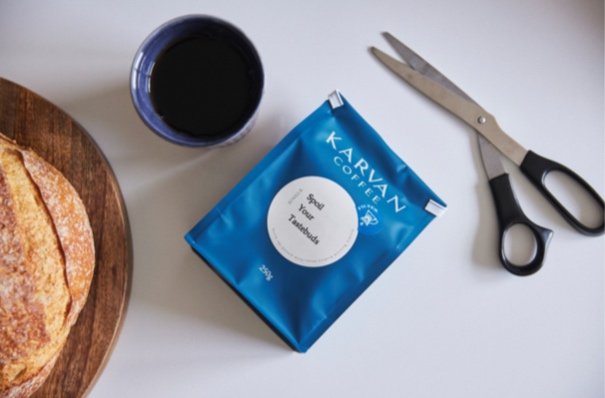 Origin - Veracruz, Tlaltetela
MASL - 1650
Varietal - Geisha
Process - Natural
Tasting Notes - Floral - Stewed Fruit - Lime Peel
Farmer – Moises Sampieri
Best served - . With pride, Moises told us, "I want to tell the people that drinks my coffee that they should promote Mexican coffee". For many years, since Moises was just a child, he has been learning about coffee and its production. On this family owned farm Moises is growing new varietals and is innovating in his cultivars. This fruity, fresh and light bodied flavour is a pure delight and can be enjoyed with or without milk.
---
Premium Espresso – Colombia Jairo Arcila Villarazo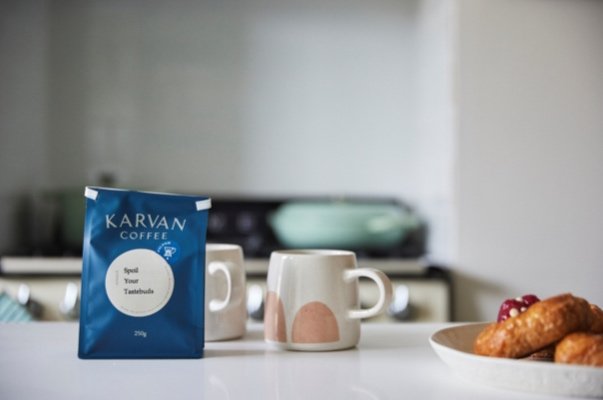 Origin - Armenia, Quindio
MASL - 1400 – 1450
Varietal - Caturra
Process - Natural, Ice Fermentation
Tasting Notes - Ripe Cherry – Blood Orange – Choc Fudge
Farmer – Jairo Arcila
Best served - The Caturra berry, like the bourbon variety of the species, is known for its sweet, complex, and crisp taste.Grown by Jairo Arcila in Finca Villarazo, this 100% microlot has all the characteristics of a fruit
Thank you to the incredible team at Karvan Coffee for all their hard work this month!